It's the first real summer since the devastating accident that killed Cedar's father and younger brother, Ben. But now Cedar and what's left of her family are returning to the town of Iron Creek, Utah for the summer. They're just settling into their new house when a boy named Leo, dressed in costume, rides by on his bike. Intrigued, Cedar follows him to the renowned Summerlost theatre festival. Soon, she not only has a new friend in Leo and a job working concessions at the festival, she finds herself surrounded by mystery. The mystery of the tragic, too-short life of the Hollywood actress who haunts the halls of Summerlost. And the mystery of the strange gifts that keep appearing for Cedar.

Infused with emotion and rich with understanding, Summerlost is the touching middle grade debut from Ally Condie, the international bestselling author of the Matched series, that highlights the strength of family and personal resilience in the face of tragedy.
ALLY CONDIE is the author of the #1 New York Times best­selling Matched trilogy, The Last Voyage of Poe Blythe, and the co-author of the Darkdeep middle grade series. She is also the author of the novel Summerlost, an Edgar Award Finalist. A former English teacher, Ally lives with her family in Utah. She has an MFA from the Vermont College of Fine Arts, and is the founder and director of the nonprofit WriteOut Foundation.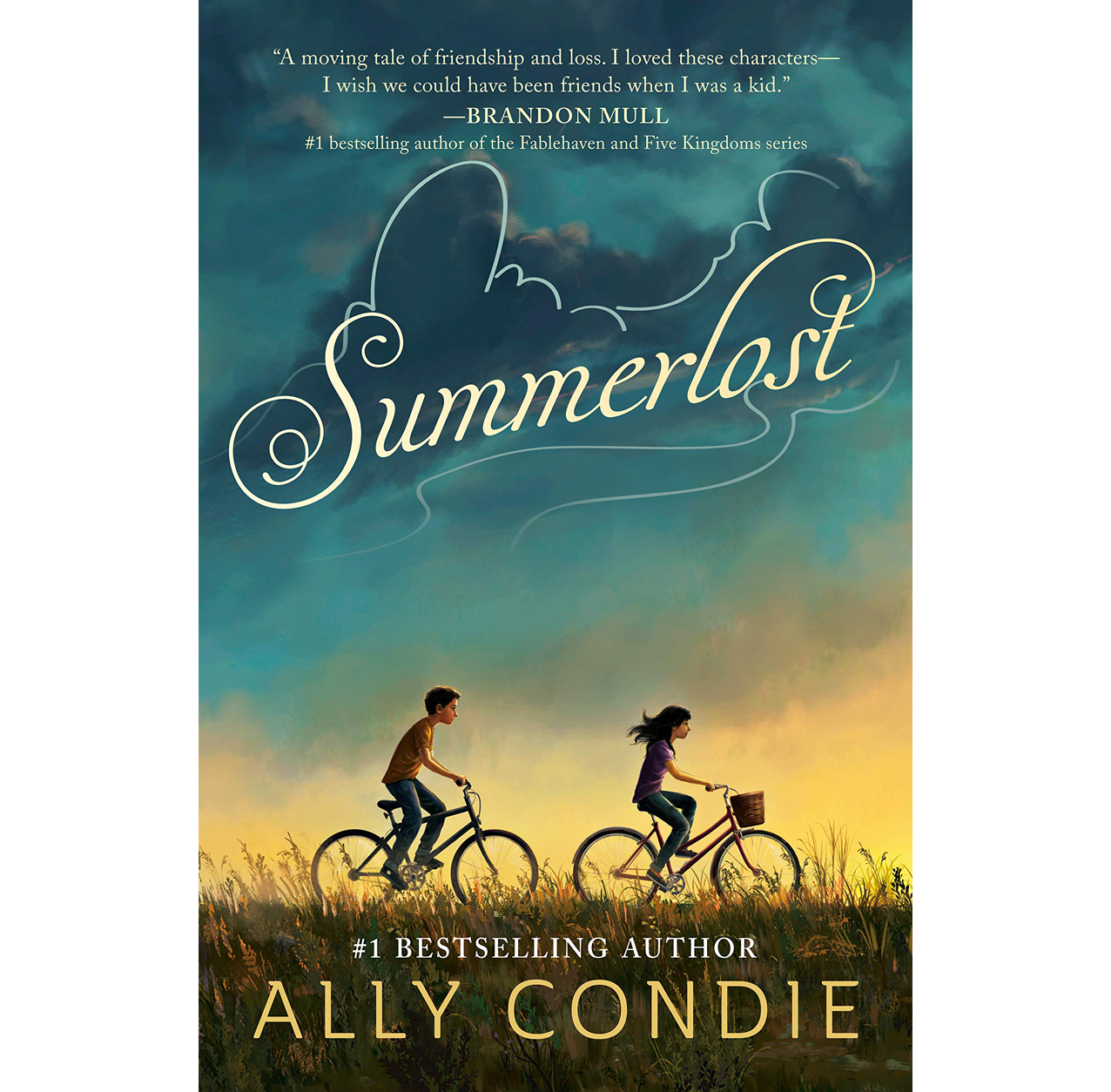 Listen to author Ally Condie speak about her book Summerlost as part of the Utah State Library's One Book, One Utah program.
Contact your library for physical or digital copies of the book. View a map of all of Utah's public libraries here:

---
As part of the Summerlost One Book One Utah program, we are highlighting some of Utah's theaters with a statewide theater hunt. Here's how it works: Go to your local library and pick up a bookmark to place your stickers on. A lock box containing stickers and extra bookmarks has been placed outside each participating theater. Visit the theater, use 896 to open the box and remove one sticker to put on your bookmark. Participants who collect 5 or more and report it at this link will be entered in a drawing to receive a student pass to the 2022 Utah Shakespeare Festival season! Pass donated by the Utah Shakespeare Festival.
Casino Star Theatre 78 S Main St, Gunnison, UT 84634
Egyptian Theatre 328 Main St, Park City, UT 84060
Empress Theatre 9104 2700 S, Magna, UT 84044
Star Hall 125 E Center St, Moab, UT 84532
Tuacahn Amphitheater 1100 Tuacahn Dr, Ivins, UT 84738
Utah Shakespeare Festival 195 W Center St, Cedar City, UT 84720 (in the sculpture garden)
Utah Theatre 18 W Center St, Logan, UT 84321
Vernal Theatre: LIVE! 40 E Main St, Vernal, UT 84078